Program and Agenda: 
5:30 p.m. - 6:30 p.m. Registration and Dinner
5:55 p.m.  Absolute Dance and Performing Arts perform to hit songs from the '50s to '70s
6:30 p.m. - 8:00 p.m. Business Meeting followed by door prize giveaways

Menu: 
Salad: 
Kale Salad with blackberries, almonds and Feta Cheese. Homemade croutons served on the side, served with a white balsamic vinaigrette. 
Main Courses: 
Apricot Glazed Chicken Breast 
Horseradish Crusted Roast Striploin
Vegetarian (upon request and prior notice through registration) - Stuffed Italian zucchini with fresh Pomodoro sauce. 
Sides: 
Butter and fresh dinner rolls
Oven-roasted herb red potatoes
Freshly sauteed green beans with almonds
Desserts: 
Fresh Palisade Peach Crisp
Lemon Blueberry Tart 
Refreshments: 
Iced tea, ice water, coffee (regular and decaf).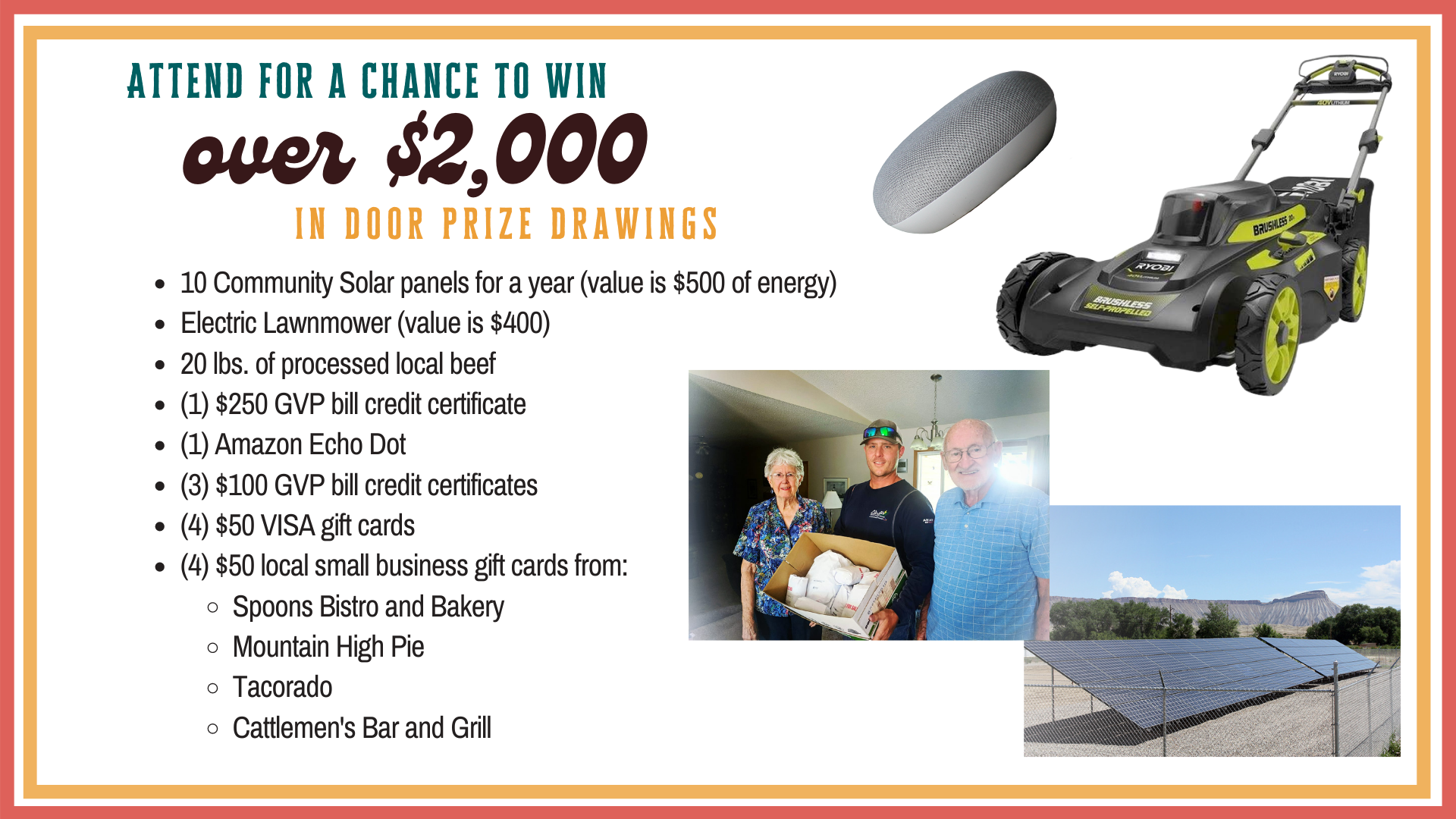 Where: Colorado Mesa University - Meyer Ballroom (located in University Center)
When: Thursday, August 5, 2021
Registration: Begins at 5:30 p.m.
The map inset shows the parking garage closest to the event location. Access to the garage is off 12th Street near Kennedy Avenue. Suggested travel is south on 12th Street to the garage entrance. FFA students will be on hand to assist with parking and meeting questions.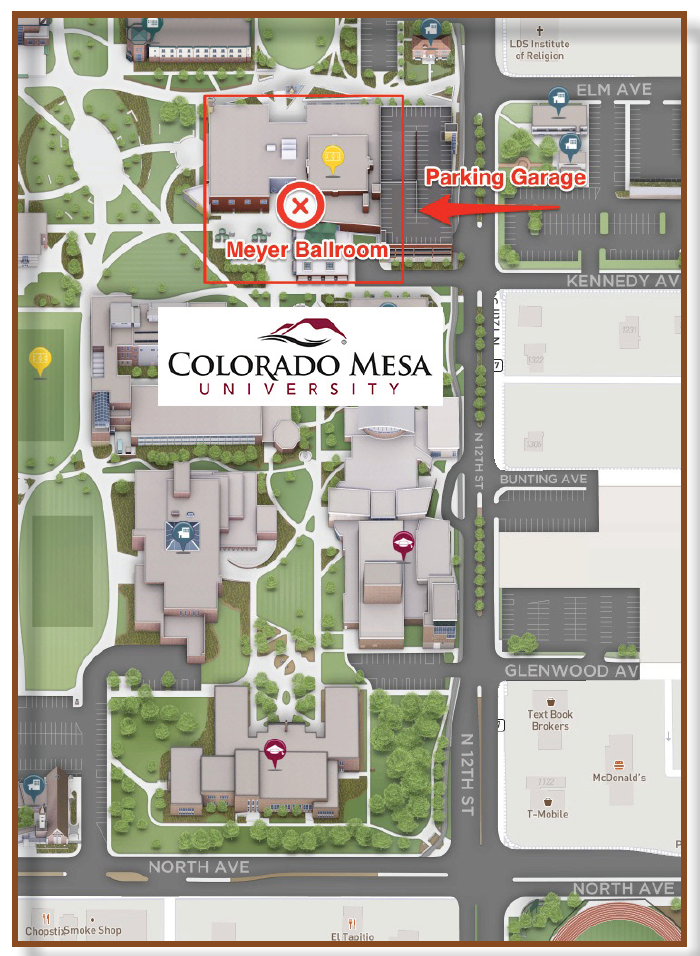 Our Annual Meeting video recap will be live on Friday, August 6, 2021 for you to view when it's most convenient for you! 
Please check out Facebook and YouTube channels for the premiere! You can also find our annual meeting recap on our annual report webpage here: Annual Meeting and Reports
We're closely following recommended COVID-19 guidelines for a safe event. COVID-19 Dial has evolved into Public Health Order 20-38; Limited COVID-19 Restrictions, which allows counties to implement regulations at the local level while still maintaining some limited requirements across the state. There are no current public health orders in Mesa County.
Individuals may choose whether they want to continue to wear face coverings, stay at home, or frequent businesses that may or may not require face coverings, social distancing, or other safety measures per Mesa County Free To Choose Initiative. It is ultimately up to the individual to choose what level or risk they are comfortable taking and how to best protect themselves and their loved ones. Please refrain from attending this event if you have recently been diagnosed with COVID-19, had direct contact with an individual diagnosed with or suspected to have COVID-19, or are displaying symptoms commonly associated with COVID-19.
As such, the safety of our event is our top priority. All attendees and staff will have access to hand sanitizing stations throughout the event location and increased hygiene practices. We recommend those who attend who are unvaccinated or not fully vaccinated wear a mask as a prevention measure. Mesa County Public Health Limited COVID-19 Restrictions 
Here are the prevention measures we're following for this event: 
Masks encouraged for non-vaccinated members and guests, 
Hand sanitizer stations readily available through the venue, 
All of Colorado Mesa University catering staff will wear masks and gloves for service,
All the buffets will be serviced by CMU staff to eliminate high-touched shared utensils, 
All table settings will have preset dessert and utensils.
Mask will be provided (if requested) for members and guests. 
Seating at this event will be 10 per table and we are unable to accommodate six feet of distancing per table. Alternatively, if you prefer not to attend in-person, we will have our annual meeting recap video made available the next day on Friday, August 6.