Time-of-Use rate effective with March 2022 energy use (reflected on April 2022 bills).
Take Control with Time-of-Use
Giving Members Greater Control 
With a Time-of-Use rate plan, when members use energy is just as important as how much they use. You can save on your GVP bill by shifting your electricity use to off-peak hours before 4 p.m. and after 9 p.m. year-round. 
Read more below about Time-of-Use rates, ways to shift and save, and explore resources and tools. 
Are you an electric vehicle owner? We have a rate option for you! Learn more about our EV-TOU rate. 
Understanding Time-of-Use
Year-round, 24 hours a day, 7 days a week.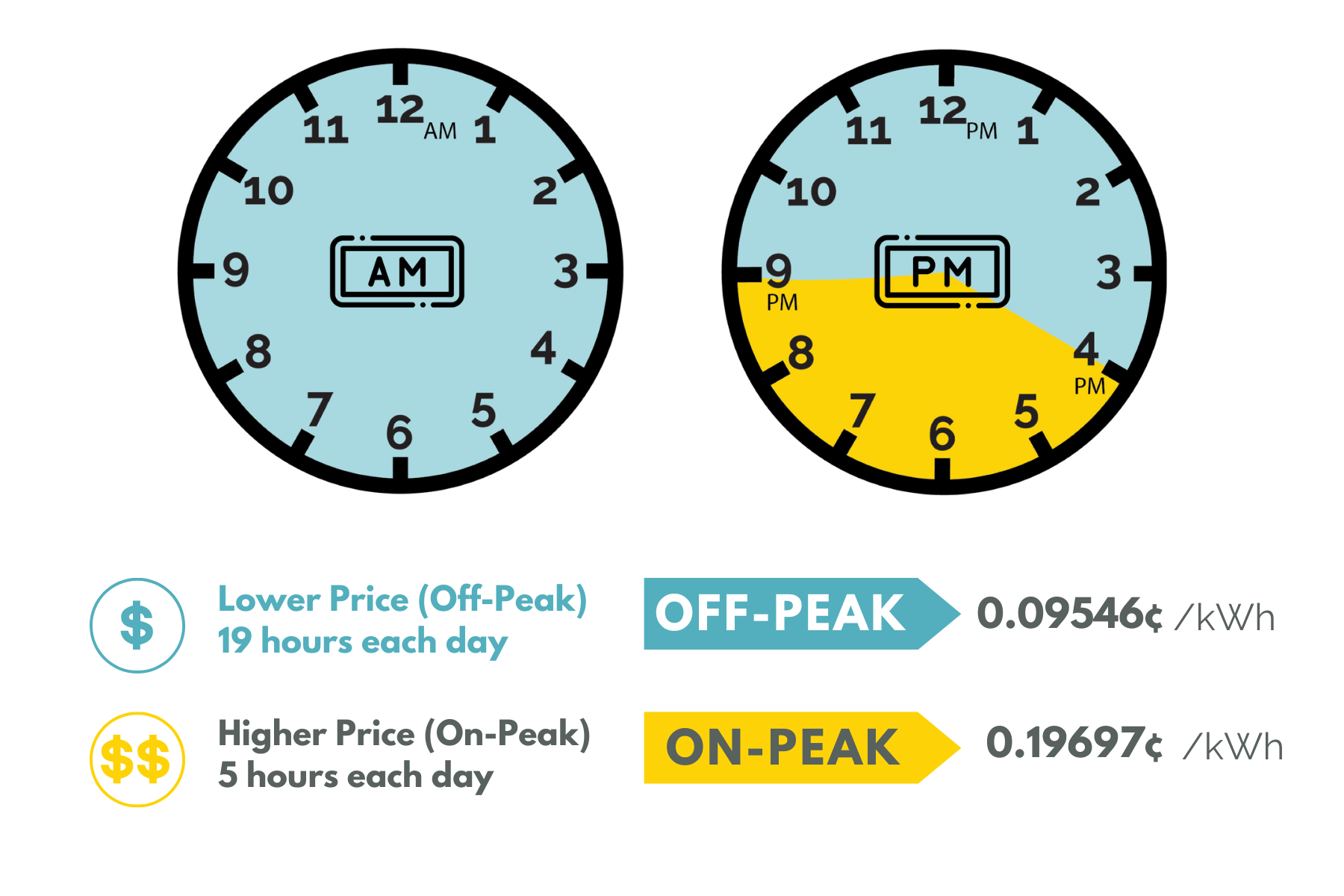 Energy Saving Tips
Shifting your appliance use to low-cost off-peak hours can help lower your electric bill.
Dishwasher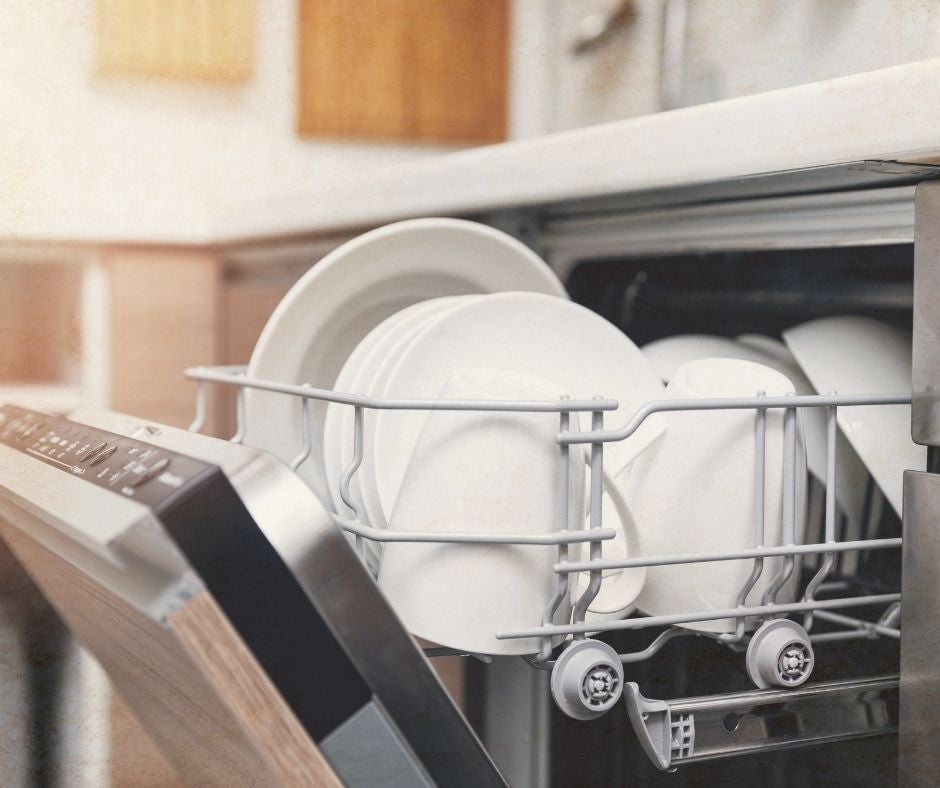 Use the Delay Feature
Start or program your dishwasher to run and finish before 4 p.m. or start after 9 p.m. If possible, choose an air-dry cycle that uses unheated air to dry your dishes. You can save about 15-50% of your dishwasher's operational cost with this feature.
Clothes Washer and Dryer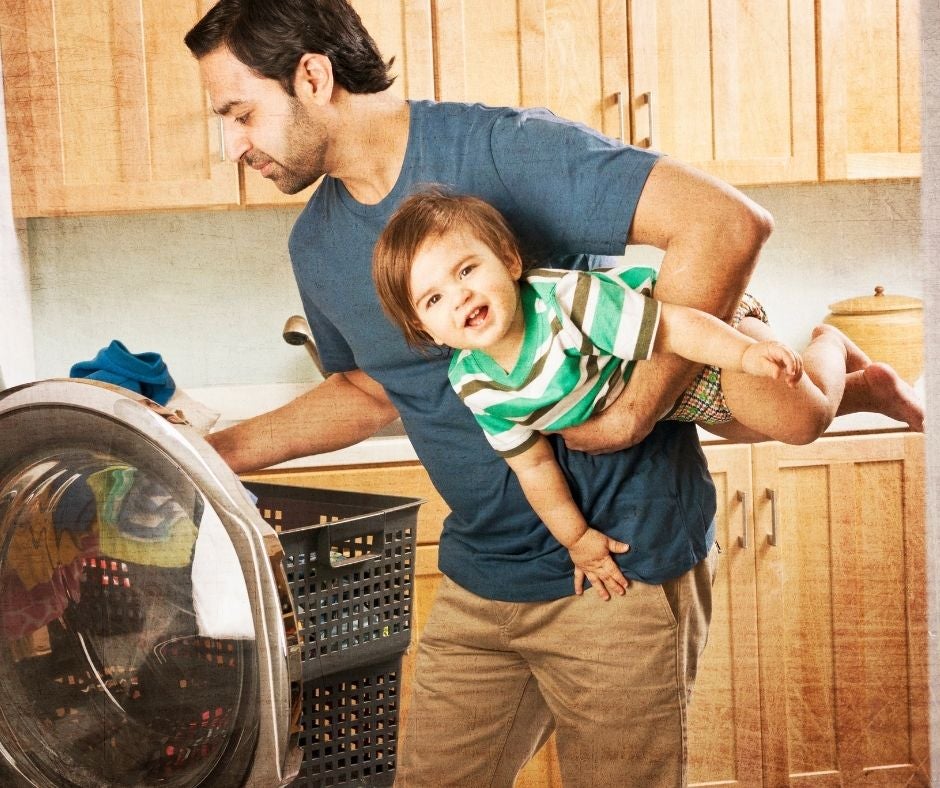 Run During Off-Peak
Start or program your electric washing machine or clothes dryer to run during off-peak hours (9 p.m. - 4 p.m. daily). Wash full loads of laundry whenever possible and switch your temperature setting from hot to warm to cut energy use in half for a single load. Using the cold cycle can reduce energy use even more. About 90% of the energy consumed for washing clothes is used to heat the water.
Heating and Cooling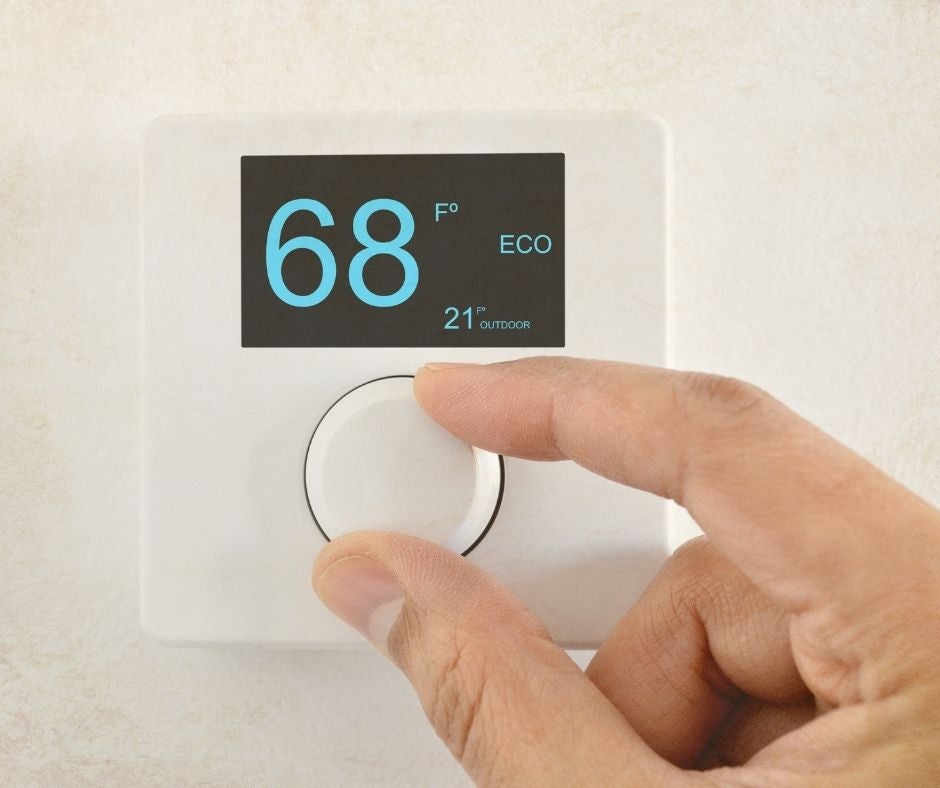 Use a Programmable Thermostat
Energy.gov suggests setting your thermostat to 68° F in the winter and 78° F in the summer as your normal setting. You can save as much as 10% a year on heating and cooling by simply turning your thermostat back 7° F—10° F for 8 hours a day from its normal setting.
Frequently Asked Questions About TOU