Here Comes The Sun: Solar
Interest in solar power generation is growing! If you have questions about the impact that solar will have on your electricity bill, please call us! Contact us for more information that will help you make the decision about whether solar is a good option for you.
Resources
The Consumer Advice division of the Federal Trade Commission is a credible resource for members who are considering solar. Their Solar Power for Your Home web page is a great place to start your research.
Interested in adding solar or storage? Before you go solar, stop by the website of the Colorado Solar and Storage Association for tips.
Looking for an installer? Colorado Solar and Storage Association members are committed to conducting business in an ethical manner and upholding the integrity of the solar and energy storage industry. Search their directory to find Grand Junction members that will provide hometown service!
Steps to Go Solar
Determine if solar meets your goals and financial objectives; consider home energy-efficiency improvements.
Contact Grand Valley Power to review the process for adding a solar system and how it will impact your electricity bill.
Get quotes from several reputable installers.
Research incentives and tax credits that might be available from federal, state and local agencies.
Work with solar installer to submit Interconnection Application to GVP.
Acquire appropriate building permits.
Install system.
Upon receipt, review and electronically sign the GVP Interconnection Agreement (GVP will email the agreement to the homeowner).
Complete county inspections and work with solar installer to submit GVP's Certificate of Completion online.
Complete GVP inspection and connection process.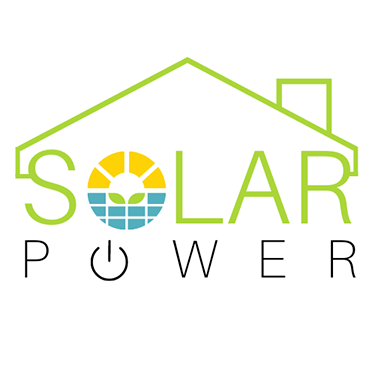 Renewable Energy Programs
The flexibility to do it your way! Grand Valley Power members who are interested in owning their own generation resource (hydro, solar, wind) are responsible for the design, installation, operation, and maintenance of the system. We assist if needed, and help you submit your Interconnection Agreement.  
GVP's limits on the DC ratings of interconnected systems are as follows:
Residential accounts: Maximum of 10 kW
Commercial accounts: Maximum of 25 kW or up to 120% of historical annual kWh usage, not to exceed 100 kW. 
Net-metering allows a member to offset their electric usage through on-site generation of electricity from such sources as solar, wind, hydro, etc. In essence, net-metering allows a meter to spin forward when the member is a net user of energy or backwards when the member is a net generator of electricity.
At the end of the month, a net-zero home would have spun the meter backwards as much as it was spun forward, essentially metering zero energy usage.  
Grand Valley Power will assist in answering questions, will help provide information and direct you to the local installers if needed. 
Step 1: Once you have the system designed and are ready to move forward with the project, contact GVP and fill out an interconnection application before you begin installing the system. 
The application is used by GVP to gather information regarding the intent of your project and to verify proper sizing of GVP equipment. Once the application is completed and approved, installation can begin.   
Step 2: During the installation of the equipment, the member is required to provide a copy of their homeowner's insurance policy and complete the interconnection agreement. 
Step 3: Once the system is installed and passes Mesa County Electrical Inspection, a certificate of completion must be returned to GVP before final inspection is scheduled and the system is turned on. 
Grand Valley Power will inspect the member's completed system, and if necessary, program the existing meter for net-metering before allowing the member to connect to the utility grid.
Step 4: Upon final inspection and the approval of all required documents, the system is turned on and the production of electricity begins. 
Grand Valley Power currently has over 600 members who have grid-tie systems.
Available to residential and commercial members within the Grand Valley Power service territory. 
The system must not exceed:

10 kW max (residential)
25 kW max (commercial) or up to 120% of historical annual kWh usage, not to exceed 100 kW. 

Applications, Agreements, and Certificates of Completion must be completed in order to proceed with on-site agreement projects. 
The inverter and automatic disconnect must be UL 1741 approved. 
An accessible, lockable, and visible AC disconnect must be installed to isolate the utility grid during times of emergency. 
Proper local permits must be obtained, and the system must pass electrical inspection by the local governing authority to connect to the utility system. 
The generated energy can only offset the energy used at the service on which it is connected, and cannot offset the energy used on another service or account.
The meter is read during its normal billing cycle. If the member is a net producer during any month, the member will continue to be billed for the customer access charge and the excess energy will be rolled forward (banked) and available to the member the following month. 
Every year in April, the cooperative reviews all net metered accounts. If the member has banked kilowatt-hours in excess of the amount necessary to participate in the buyback for on-peak or off-peak production periods, the member will receive a check for excess energy above the thresholds for each production period. The buyback rates for on-peak and off-peak production are subject to change based on GVP's wholesale cost adjustments from the co-op's power provider, Xcel Energy. The buyback rates are determined each year during the month of April. In order to participate in the buyback, members must have banked kWh in excess of the buyback threshold for the production period. Members who meet the buyback threshold will receive a check for all excess energy above the banked minimum amount. For the production periods, that is:

Members who have an On-Peak Bank that is more than 400 kWh will receive a check for all excess energy above the 100 kWh banked minimum (e.g., 401 kWh - 100 kWh minimum = buyback check for 301 kWh on-peak).
Members who have an Off-Peak Bank that is more than 4,000 kWh will receive a check for all excess energy above the 1,000 kWh banked minimum (e.g., 4,001 kWh - 1,000 kWh minimum = buyback check for 3,001 kWh off-peak).
As part of the application packet, the following must be submitted:
     1. Completed Interconnection Application (download link above)
     2. Site Plan of proposed generation facilities
     3. Electrical one-line diagrams
     4. Application Fee (To be paid via check or credit card)
If you have multiple projects or applications in the queue, each one requires a payment and cannot be combined with others. Please note what project any payment being received is for, upon submission.  
Please submit your completed application packet to: 
Email delivery:  
Mail delivery:
Grand Valley Power
Re: Engineering - Interconnection Application
P.O. Box 190
Grand Junction, CO 81502
Hand Delivery:
Grand Valley Power
Re: Engineering - Interconnection Application
845 22 Road
Grand Junction, CO 81505
Grand Valley Power has moved to a digital application! Once your Interconnection Application has been approved, GVP will send you an Interconnection Agreement via DocuSign for execution.
Do you have additional questions about on-site generation? Email us at dg@gvp.org. 
Grand Valley Power offers existing members the opportunity to receive solar energy benefits, without all the added worry of 20- year promissory notes, equipment installs or upkeep.  
At this time, Grand Valley Power does not have any available panels for lease. Please call or check back for availability. 
There are a number of differences that seperate GVP's program from traditional solar systems. To start, what is a "traditional solar system"?
Traditional solar systems are installed at your property, many times on your roof. Before you begin installing solar at your home, credit checks often apply. If you qualify for zero down solar, you must then sign a 15-20 year promissory note which will be reported as debt with the credit bureaus. Then at the end of the term, you are left with multiple options; purchase the equipment outright for the remaining balance of the note, sign a new promissory note that extends the payments to cover the remaining balance, or terminate the agreement with the company at which point the equipment will be removed from the property and a new roof may need to be installed, which is additional cost to the homeowner.  
Grand Valley Power built, owns and maintains a solar system on our property. Our members do not have to go through a credit check, or require a promissory note. Members also do not have to install panels at their homes, which opens the door for many people who are interested in getting solar, however, normally wouldn't be able to for various reasons like they are renters, don't have the money or don't want to have panels on the roof. 
Two options exist for member participation in the Solar Farm;  
Pay in Full
For a one-time payment of $700, member's can lease the production from the solar panel for a period of 20 years.
     2. Zero Down
Member's can elect to have a $15 per month charge added to their bill for a period of five years while receiving the credit from that panel for a period of 20 years.  
Member's will receive the same credit as if the system was built on their property without having to carry the required minimum insurance or perform the necessary maintenance.
The installment term is 5 years and can be terminated at any time by the member with no penalties. 
Once the five year installment plan is complete, you will no longer be responsible for any charges while still receiving another 15 years of bill credits.  If you move to another location within Grand Valley Power's service territory and the lease is paid in full, you may choose to have the bill credit transferred to your new location without any fees or you can simply leave them with the original property and use the bill credits as marketing material for selling your house.
You can lease 1 or 41 panels, the choice is yours! If you decided to lease only one panel this year, you can always add additional panels later. Each panel that is leased will provide an average of $4 per month in bill credits. These bill credits are calculated at the same kWh rate that you are charged.  Therefore if rates are to go up in the future, the bill credit from these solar panels will rise proportionally.
If you move before the installments are complete, you simply walk away, no penalties or early termination fees, and the panel is re-leased to another Grand Valley Power member. 
At this time, Grand Valley Power does not have any available panels for lease. Please call or check back for availability. 
Please fill out this application and submit to: 
Grand Valley Power
Re: Member Service -Solar Lease Agreement
845 22 Road
Grand Junction, CO 81505