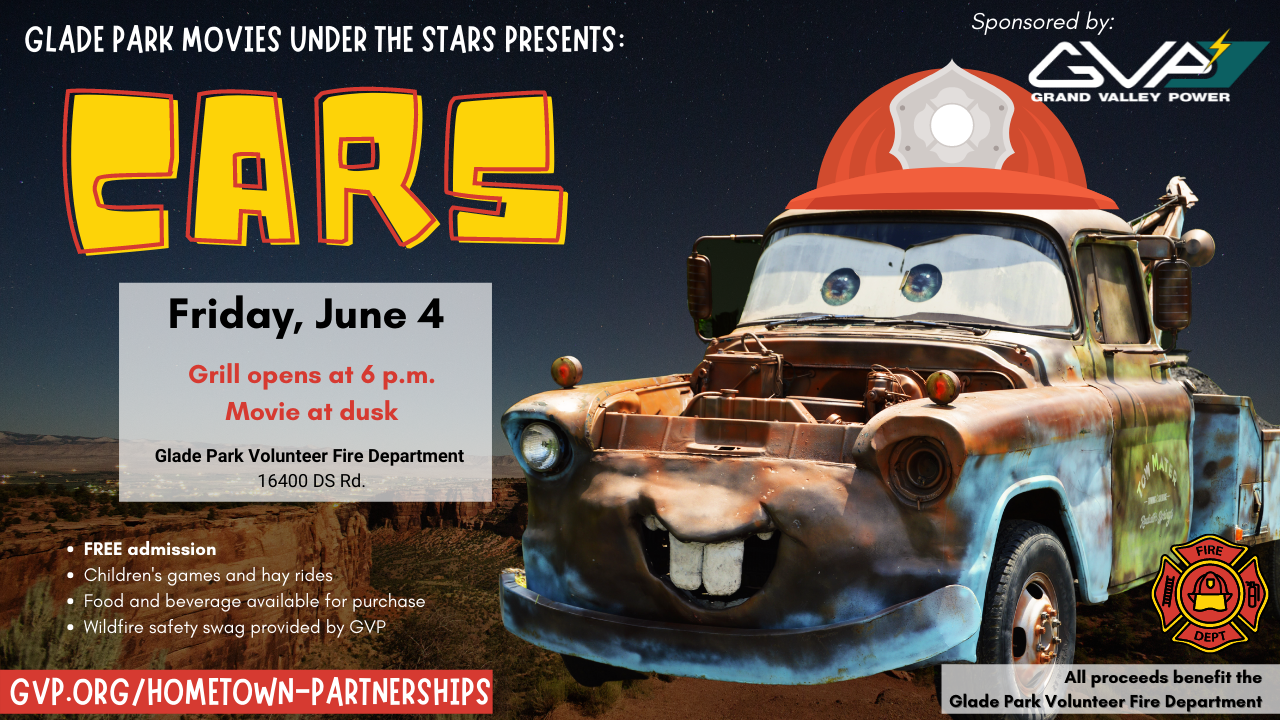 "GVP Go-Pack Giveaway" Facebook Sweepstakes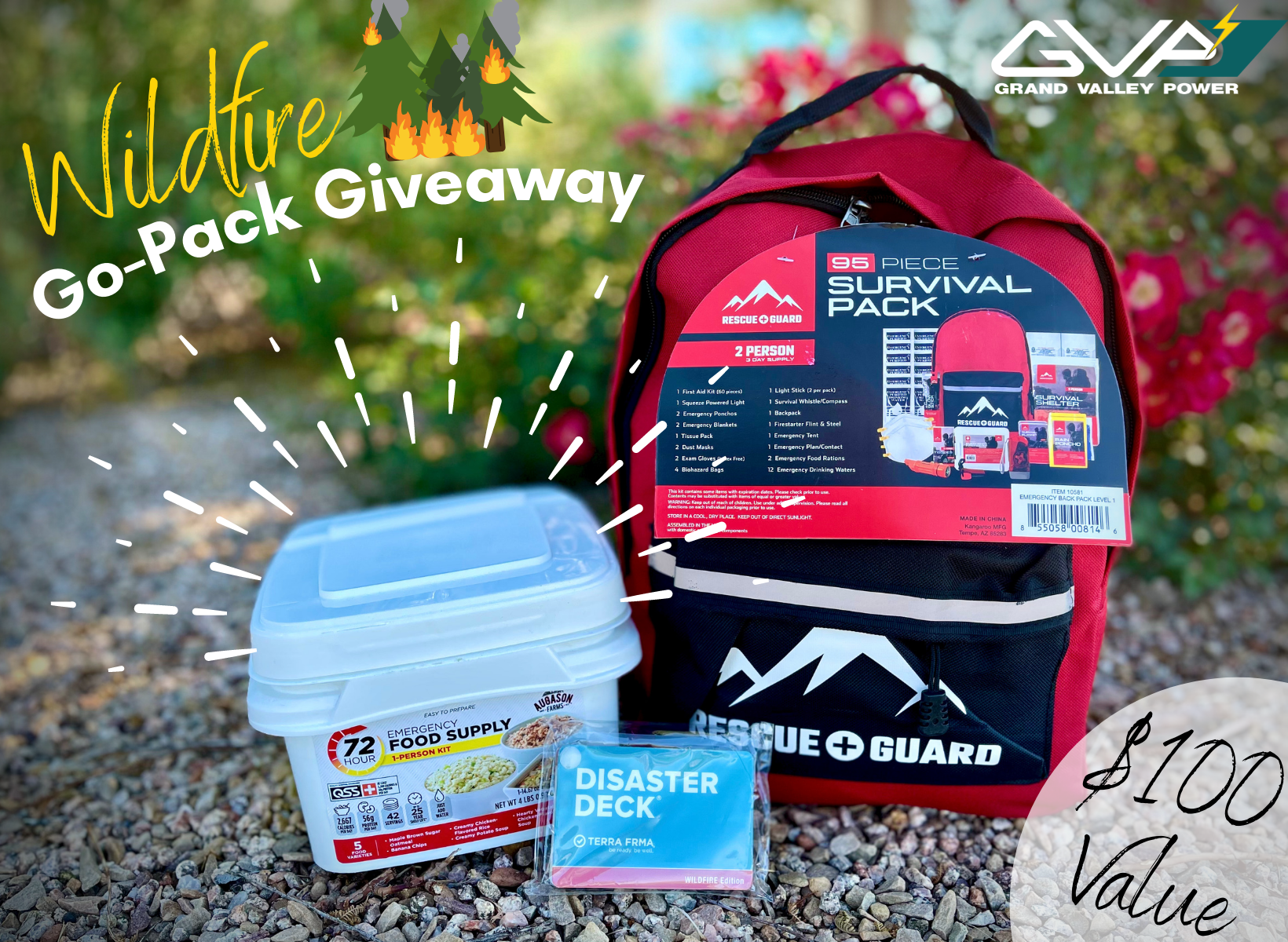 Join us at Glade Park Movies Under the Stars on Friday, June 4, at 6 p.m. for a special preview of the Disney Pixar movie Cars and a special wildfire preparedness sweepstakes hosted by Grand Valley Power. 
The winner of the sweepstakes will receive a wildfire go-pack that includes a wildfire information disaster deck, 95-piece Rescue Guard survival pack, and 72-hour emergency supply food kit. This sweepstakes package is valued at $100 and designed to sustain two people for three days in the event of an emergency. 
To enter, participants must attend the event and like and follow both Grand Valley Power's and Two Rivers Wildfire Coalition's Facebook page. Participants are required to show proof that both social media pages have been liked and followed and complete a contact card for entry. 
The winner will be announced at the Glade Park Movies Under the Stars event prior to the movie premier. For more information about Glade Park Movies, please visit GVP's Facebook events page at facebook.com/GVRuralPower.
Official Sweepstakes Rules