Would you know what to do if you came across a downed power line? On an April morning in 2016, Clint Shults was driving a school bus to take students to an FFA competition in Rangely, Colorado, when their bus was trapped in lines. Fortunately, Clint, dispatch, and first responders knew the right steps to take to keep everyone safe.
Power Tools - Safety Outdoors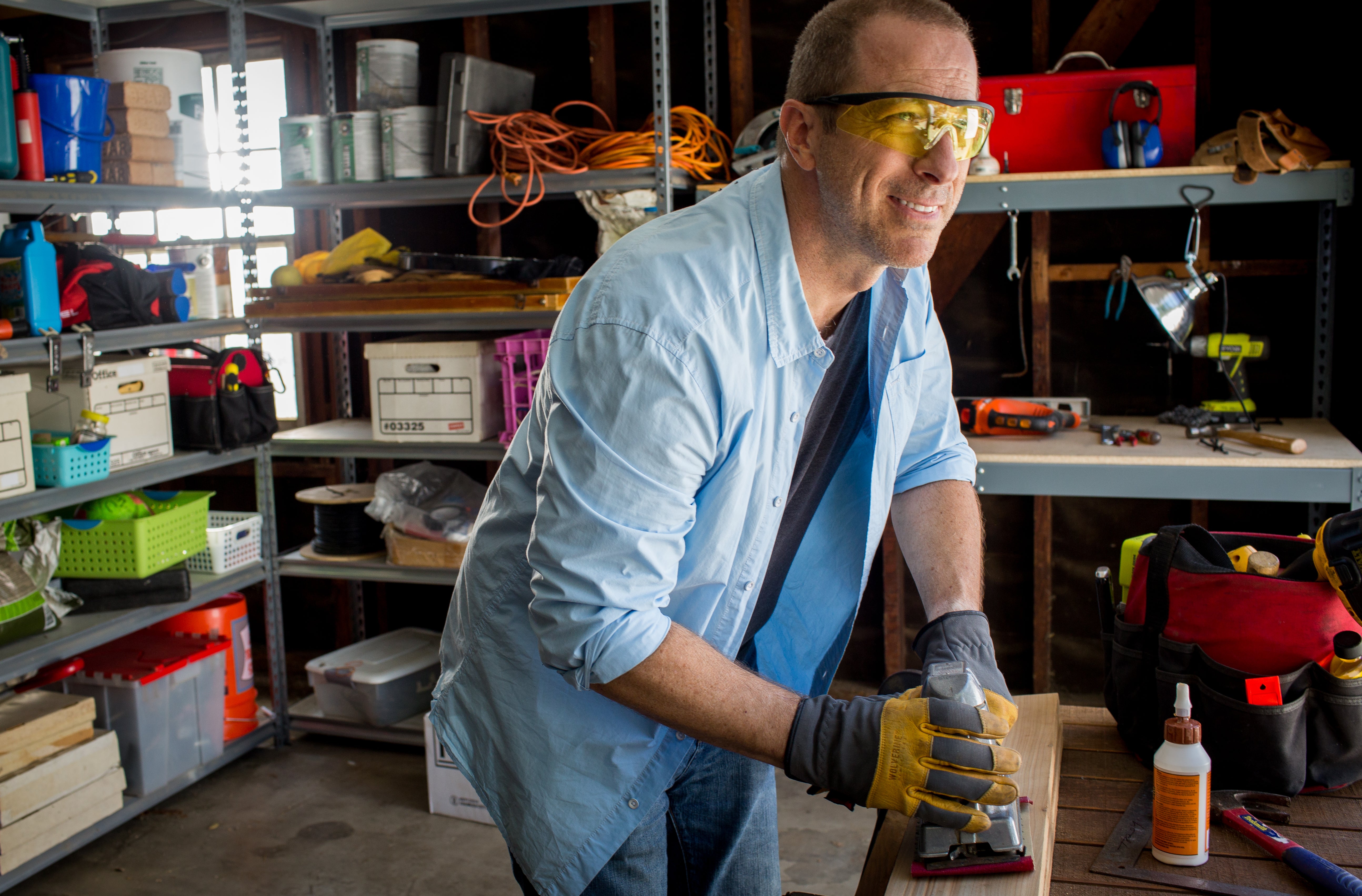 Water and Electricity Don't Mix
Don't use outdoor power tools - electric drill, hedge clipper, sander, electric mower - in the rain or while working with or on wet surfaces. Consider installing a ground fault interrupter on outside outlets.
Overhead Wires - Safety Outdoors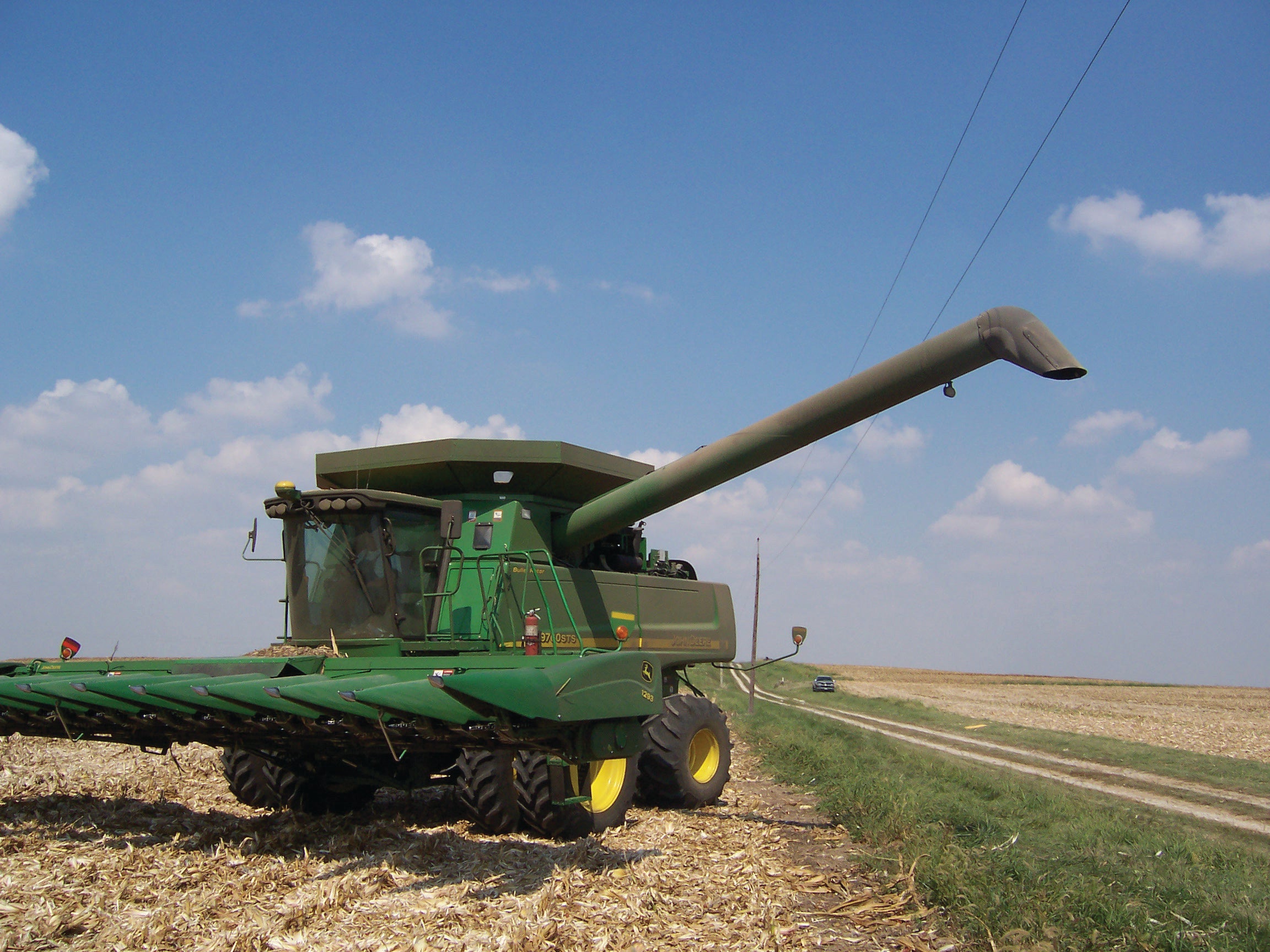 Look Up
Always assume that utility lines are energized. Remember to LOOK UP when tending to your fields. Be especially attentive after wind, ice, or heavy snow storms when wires may have fallen to the ground.
Tree Trimming - Safety Outdoors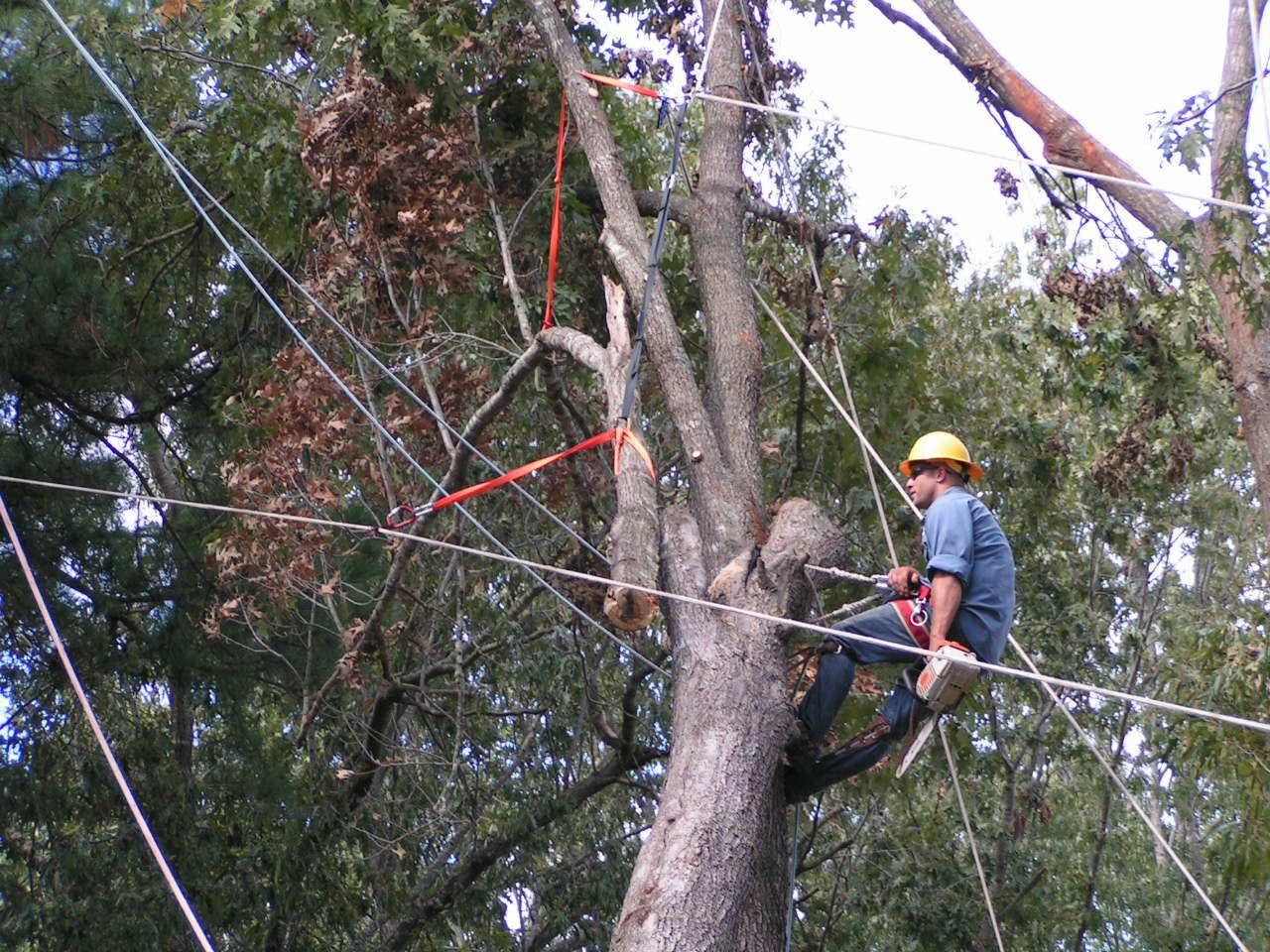 Be Aware
Electric wires may be concealed in the trees or shrubs you want to trim. Before you trim trees or shrubs, inspect the area carefully to ensure that it's clear of wires. Trees are routinely trimmed around Grand Valley Power overhead electric distribution lines and, as required, or if requested by an individual property owner, around the service wires between the Grand Valley Power pole and the customer's meter connection. Please call us at 970-242-0040, if you notice a tree that may be an electrical hazard.
Ladders - Safety Outdoors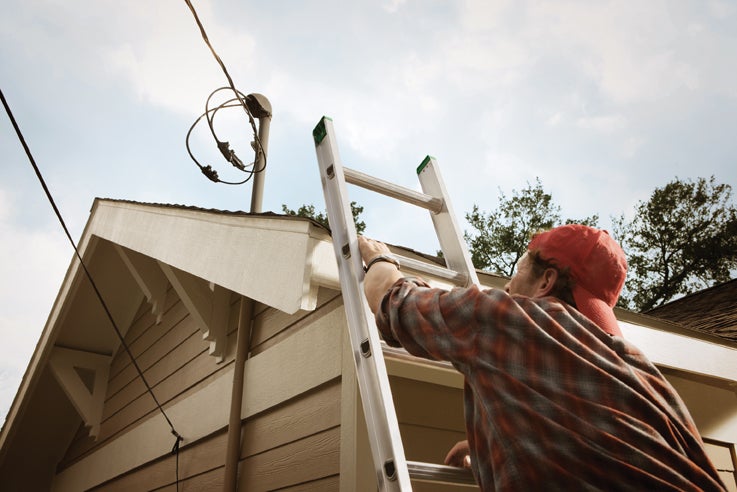 Ladder Safety
Look up first! Ladders, regardless of what they're made of, can become electrified if brought into contact with overhead electric wires. Wooden and metal ladders can conduct electricity. Keep this in mind and use extra caution when you, or your contractor, are using a ladder while working outside around your home.
Digging - Safety Outdoors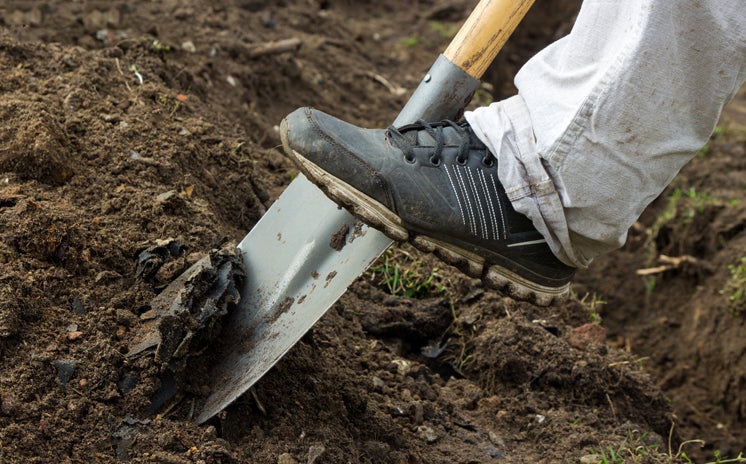 Call Before You Dig
Colorado law requires underground utilities to be located BEFORE anyone digs. Whether you're a contractor digging or a homeowner working in your yard, call 811 at least three days before you plan to dig and they will locate all utilities on your property at no cost.