We are led by consumers like you
Grand Valley Power's members elect their board by mail-in ballots or in-person at the Annual Meeting held each fall. If three or fewer members seek election, then Grand Valley Power will forego the mail ballots and the election of the Directors will take place during the annual meeting. Grand Valley Power's board members, elected at-large, serve three-year, staggered terms.
Each Grand Valley Power member has the right to vote for up to three directors to be elected. Members have only one ballot per election, regardless of the number of accounts with Grand Valley Power. The account holder or spouse, but not both, is eligible to vote. All election and voting issues are overseen by an independent election supervisory committee.
Unlike governmental elections, not all registered voters in the household can vote in the Grand Valley Power elections. Members who are unclear of their membership or account status are urged to call Grand Valley Power's Member Services department at 970-242-0040 for verification.
Running for the Board of Directors
To be eligible to become or remain a director, a person must be a Grand Valley Power member and receive electric service from Grand Valley Power at the member's primary residence. A director cannot be engaged in a competing enterprise or in other businesses involving a conflict of interest. Grand Valley Power's bylaws provide in-depth information on director qualifications, terms, elections, meetings and officers.
Ballot Mailing Deadline
If a contested election is held, mail ballots will be delivered in mid-July. Mail ballots should be deposited with the USPS so they are received prior to the close of business on Thursday, August 4, 2022. Ballots may also be deposited in the secure ballot box located at GVP's Headquarters (845 22 Road) by 5 p.m. on Thursday, August 4, or at the Annual Meeting. Ballots received after the deadline will not be counted.
Nominating Petitions for Director on the Board of Directors
Nominating petitions for Director on the Grand Valley Power Board of Directors will be available to be picked up beginning on Monday, April 25, 2022. To pick up a petition packet, please contact our office at 970-242-0040 or stop by the headquarters at 845 22 Road in Grand Junction, CO. 
The nominating petition must be signed by 15 members of the cooperative. Nominating petitions must be returned to Grand Valley Power headquarters no later than 5:00 p.m. on Friday, June 3, 2022. The election supervisory committee will verify that the candidates have received at least 15 valid signatures and hold a drawing to determine the order of the candidates on the ballot.
The 2022 Grand Valley Power Annual Meeting will be held on Thursday, August 4, 2022 beginning at 6:30 p.m. in the Meyer Ballroom on the CMU campus. The Annual Report and additional information will be mailed to all members in mid-July.
Meet Your 2022 Candidates
Meet, Carolyn!
Carolyn has been on the Grand Valley Power Board of Directors since 2016 and has served as President of the Board for three years. She has attended national rural electric board training becoming a Credentialed Cooperative Director and achieving the Board Leadership Certificate. She has also been elected to the CARE Committee, the political advocacy committee of the Colorado Rural Electric Association (CREA).
Carolyn has lived in the Grand Valley since 1975 when she began her 35-year career as a teacher in District 51. After teaching elementary school at Fruitvale and Wingate, she retired in 2010. She married her husband Geary in Grand Junction and was the bookkeeper for his plumbing business from 1982 until 2015. Now retired, they enjoy travel, golf, ATV adventures, and volunteering together. Carolyn has a Bachelor of Science degree from the University of California Los Angeles, a Master of Arts in Special Education from Northern Arizona University and post-graduate work in school administration from Western State College. She has served on the board of directors and as Vice-President of a state education association, gaining experience in long-range strategic planning, budget development, working with executive staff, and political lobbying. She volunteers as the Treasurer for two education organizations and as the visa coordinator for a program facilitating international exchanges for teachers.
"The Grand Valley Power Board of Directors has faced challenging times and difficult decisions over the last few years. I have committed myself to learning all I can about the electric industry and what the future holds to make the best possible decisions for the benefit of our cooperative members. Thank you for your consideration and your vote."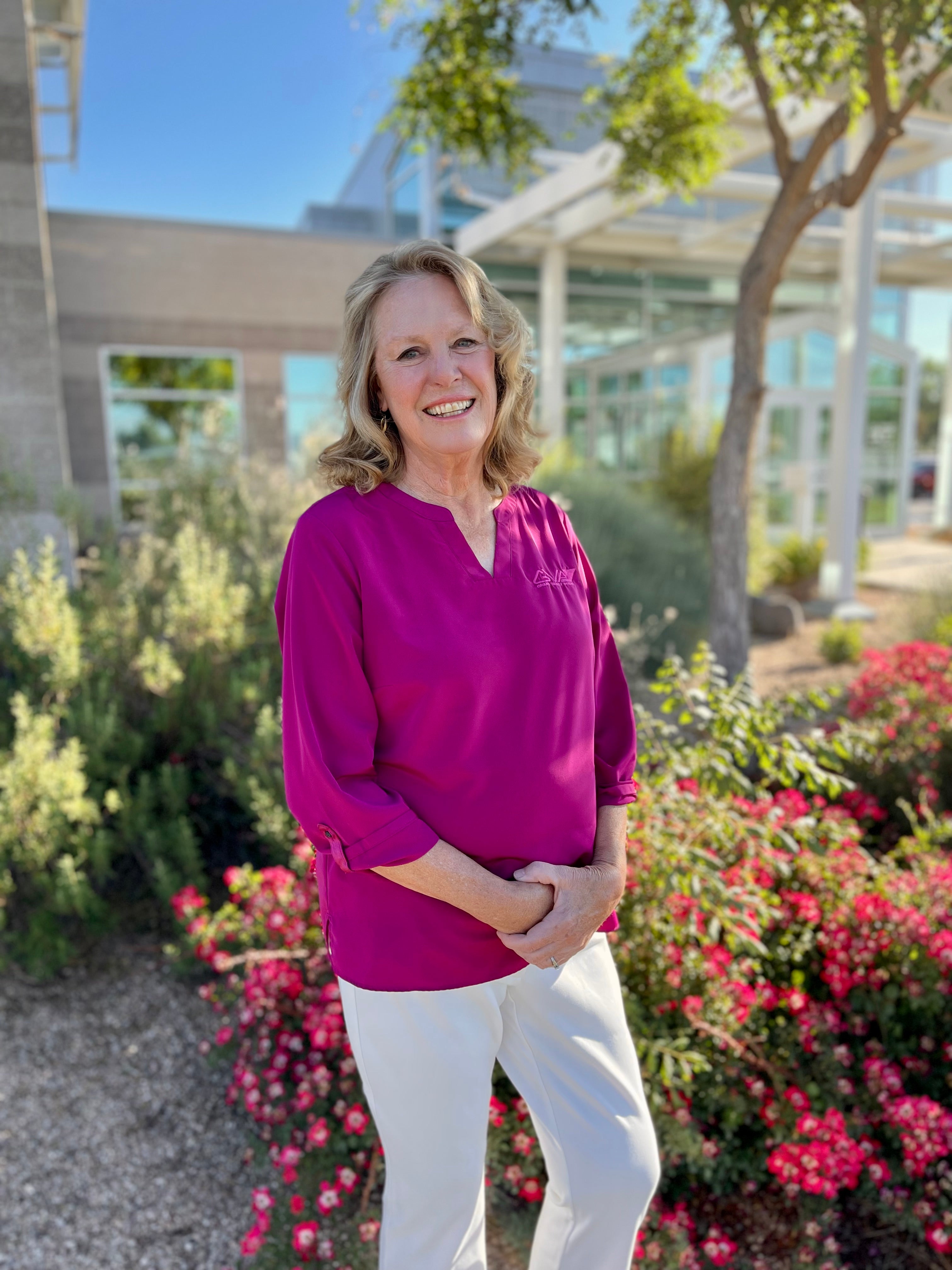 Meet, Gary!
Here at Grand Valley Power, our members want a few simple things: affordable rates, good customer service, and reliability. To get there, our members need a hard-working Board of Directors who will get the math right to balance economics, technology, and operations.
I'm Gary De Young, a 13-year GVP member, a data analyst, and a PhD mathematician who's helped many others get their numbers right. As your representative on the GVP Board, I will strive to keep rates low and be a champion for fairness, a reliable grid that's on when we need it most, and member choice. I will encourage locally-sourced power and storage to reduce our dependence on volatile faraway energy markets and grow jobs and income here at home. As a data analyst, I will strive to help you understand the data on your electric power use and how it affects your pocketbook or business. I believe that one-size-fits-all electricity billing is fast becoming out of date in 2022. I will work with our co-op to explore ways to get our members more choices that work for their lifestyles and budgets.
I also believe that the GVP Board needs to take into account what its co-op members have to say. As a fellow GVP member, a local energy producer (I have a modest solar system on my home), and a neighbor, I'd be honored to earn your vote for the GVP Board. For more about me see GaryForGVP.com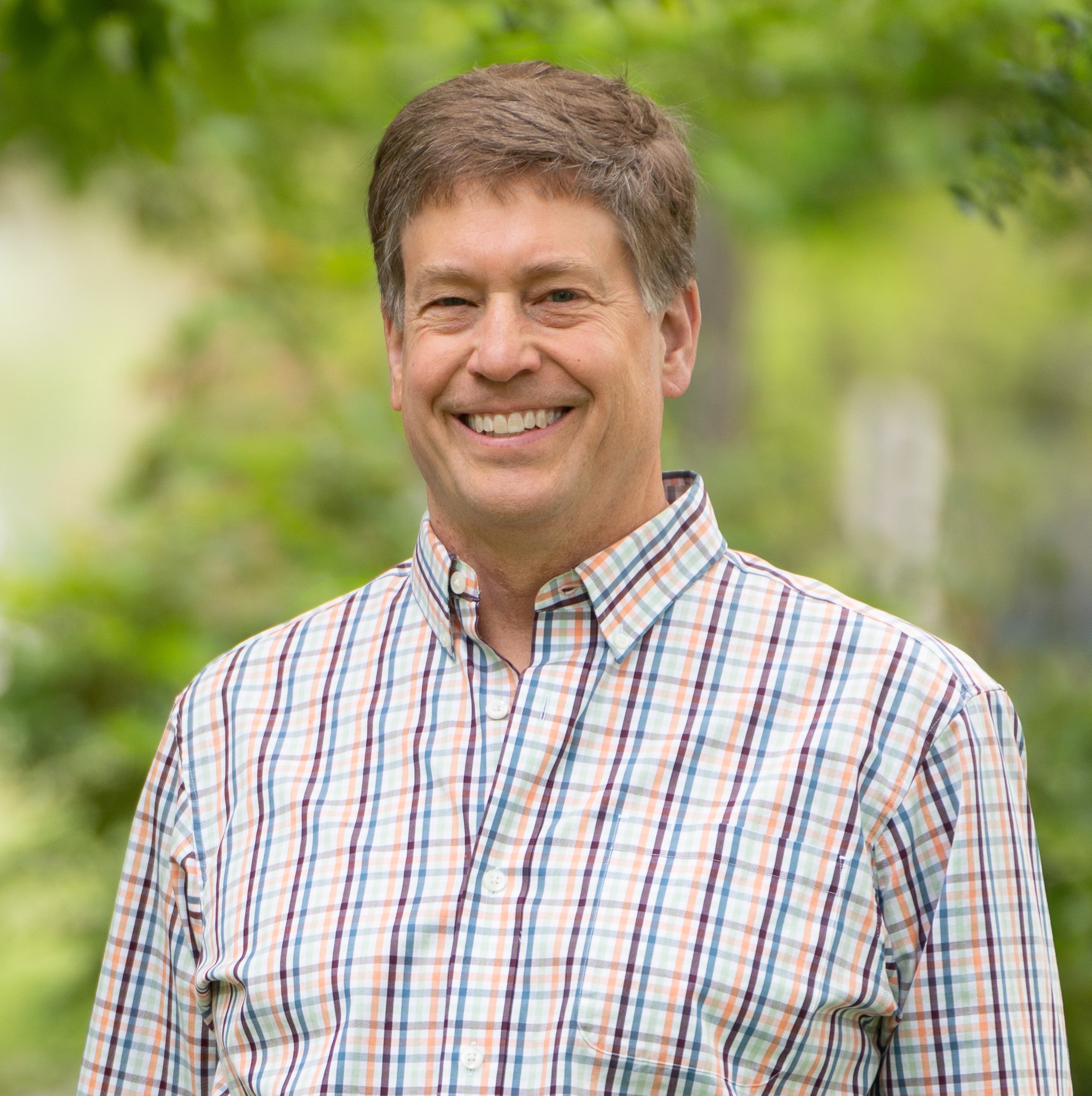 Meet, Rod!
Rod Martinez has been a resident of Grand Junction and a member of Grand Valley Power for 35 years. Rod was appointed to the Grand Valley Power Board a little over 22 years ago. Rod has continued to run as a GVP Director to continue being a voice to assure our GVP members reliable and affordable electricity.
Over the years Rod has been Secretary/Treasurer, Vice-President, and Chairman of the Grand Valley Rural Power Lines Board of Directors. Rod has taken numerous accredited courses via the National Rural Electric Cooperative Association. Rod has received his Credentialed Cooperative Director Certificate, the Board Leadership Certificate and is a Director Gold Certificate member.
Rod is presently the Secretary of the Colorado Rural Electric Association (CREA) and President of the Colorado Electric Educational Institute. The latter is the philanthropic arm of the statewide association CREA.
Rod has also been a spokesperson for GVP and its members to our state and national Legislators and Senators, advocating reliable and affordable electrical power. He graduated from the University of Colorado with a degree in marketing and business administration. Rod worked for Sears for 28 years with the last 13 years as the store manager of the Grand Junction Sears store. Rod retired a little over 22 years ago and has since been pursuing his lifelong hobby and love-photography. "I have been a photography instructor and tour guide for a sizable portion of those twenty-plus years. There is immense pleasure in teaching people how to take great photos with their cameras. My other love, other than family, is hiking. I have authored five hiking pack guides that cover the western slope of Colorado and eastern Utah including the best hikes of the Grand Junction area."
Rod has been married for 53 years to Sue, has two great sons-John and Chris, and three terrific granddaughters-Brittany, Nichole and Samantha and a super daughter-in-law Stephanie. He is a current member of the Grand Valley Audubon Society and an at-large Board member of the Ouray County Arts Association.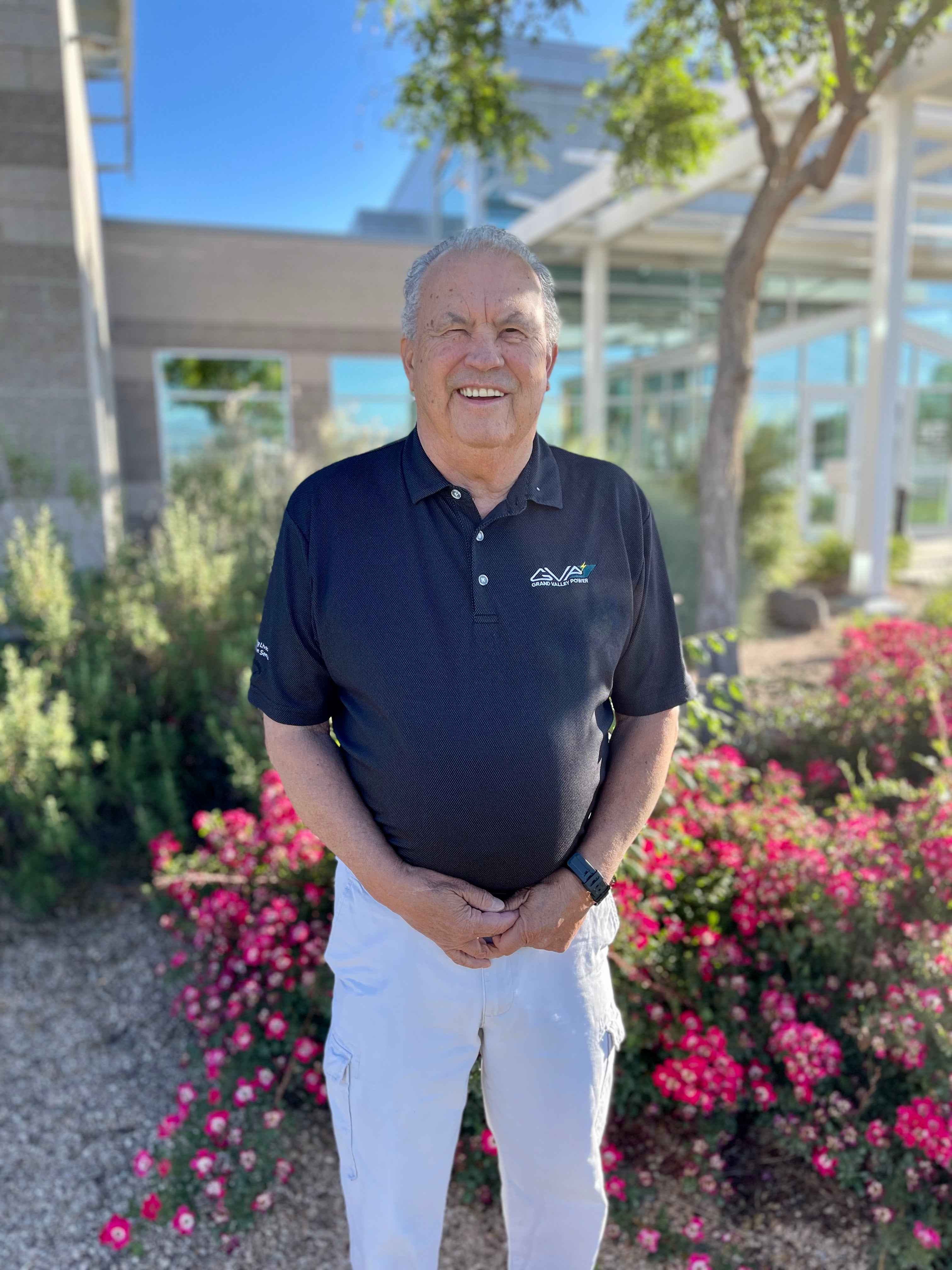 Meet, Kyle!
Kyle is a Grand Junction native, and one of three sons of Rich and Debbie Coltrinari who moved to the Grand Valley in the late 1970s. He is a graduate of Central High School and has developed deep roots on the Western Slope. Kyle chose to further his education by attending Western State College where he graduated with degrees in Business Administration and Economics.
He has an adventurous spirit and is no stranger to hard work. After graduating from college, he found himself in Alaska, where he spent 5 seasons as a commercial fisherman and a wilderness guide. After leaving Alaska Kyle tried his hand as an entrepreneur in the landscape construction and maintenance field, where he learned the value of communication, customer service and leadership.
He is also committed to volunteerism, in 2018 Kyle was a member of the Western Slope Center for Children's Capital Campaign, a committee that was organized to fundraise for a new operations facility. His business career landed him with the City of Grand Junction as an Operations Supervisor for the Parks Department where he oversees Cemetery Operations, Parks Facilities Maintenance, and the River District. In his work with the City of Grand Junction, Kyle has gained valuable experience in annual budget preparation and management, employee development, professional communications, and leadership.
Kyle resides in rural Fruita, he is married to Chelbe Coltrinari, and is the proud father of two little girls. He enjoys hobby farming and has a passion for the outdoors.
Election FAQ
Each member of the Cooperative shall be entitled to vote in the election of directors for the Board of Directors either at a meeting held for such purpose or by mail, but not both.
Members with additional contacts or joint memberships: Either individual listed on the account may vote on behalf of your joint membership. Please know that if either joint account holder signs and returns a completed ballot envelope, the vote will be counted. GVP will ensure that its Election Supervisory Committee knows your account status and that either of the account contacts are eligible to sign the ballot envelope. 
Mail voting shall be in writing on ballots provided by the Cooperative. The mail ballot shall be voted by the member, and deposited in a return envelope which must be signed by the voting member, and mailed back to the Cooperative.
Envelopes containing mail ballots shall remain sealed and uncounted until the meeting held for the purpose of electing the Board of Directors.
Members can also submit their vote by placing their ballot in the ballot box located in the lobby of GVP's office located at 845 22 Road, Grand Junction, Colorado 81505, prior to the annual meeting on Thursday, August 4, 2022. Members can also bring their ballot to the annual meeting and deposit the ballot in the ballot box at the annual meeting.
For more detailed information on the ballot and how to vote visit gvp.org/CastYourVote. 
Mail ballots should be deposited with the USPS so they are received prior to the close of business on Thursday, August 4, 2022. Members can also drop off completed ballots to GVP's Headquarters at 845 22 Road, GJ, CO 81505 by 5 p.m. on Thursday, August 4, 2022. 
Ballots may also be deposited prior to 6:30 p.m. on Thursday, August 4, 2022, in the ballot box at the annual meeting in the Meyer Ballroom on the CMU campus.
Ballots received after the deadline will not be counted.
The results of the election will be announced on Friday, August 5, 2022. The results will be posted on gvp.org and GVP social media platforms. 
Each year, an election is held. If the number of people nominated for directors is less than or equal to the number of vacancies, the Board of Directors may determine to eliminate the mail ballot for that election and have the directors elected by the members present at the meeting of the members.
A quorum is to be met for electing directors and voting on other corporate business. This shall consist of the owners of one hundred (100) shares of the Cooperative present in person. If the owners of one hundred (100) shares are not present in person but mail voting for directors pursuant to Article V, Section 2 has occurred prior to such meeting, the election of directors shall occur so long as the number of valid mail votes plus shares voted in person totals at least one hundred (100) shares. If less than a quorum is present in person, a majority of those present may adjourn the meeting to another date and time or direct the Board of Directors to select another date and time.
You can find the biography of each candidate on this election page once the Election Supervisory Committee verifies the signatures on the petitions. We will update accordingly and will notify our members when the information is available.