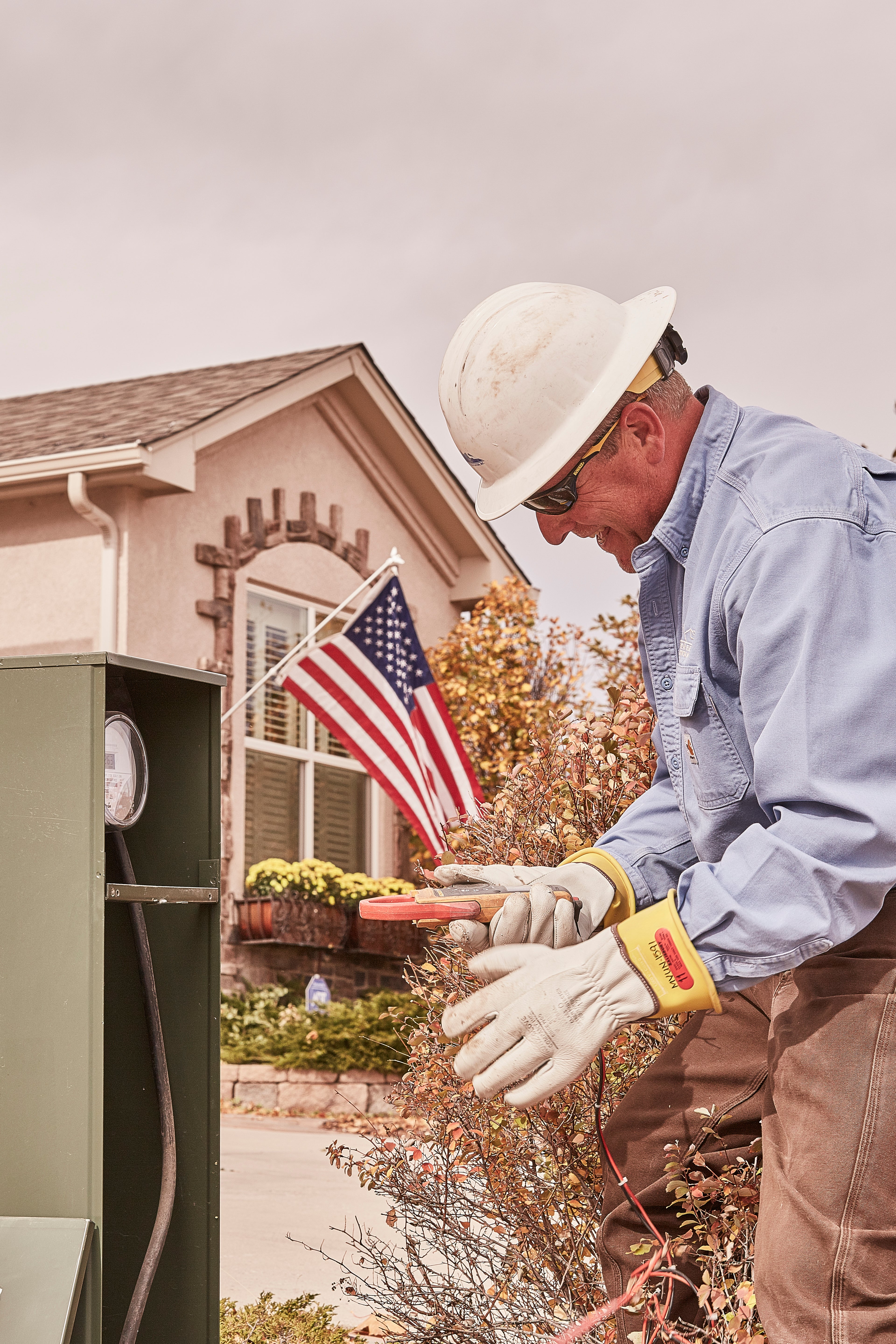 Installation
Installation is a quick process during which we'll remove the existing meter, install a new enhanced meter, restore service and verify that your new meter is working properly.
We'll be upgrading meters from late-2018 through 2020, and will update the map as we continue this process. You can view the map to get an idea of when enhanced meters will be coming to your area.
Installation Process
Here's what you can expect during the installation process:
We will send you a notice (approx. 30-45 days prior to installation), announcing that enhanced metering is coming soon to your area. Inside it will explain how it benefits you and what to expect. 
We will send you a postcard (approx. 2 weeks prior to installation), letting you know that enhanced meters will be installed shortly. Unless your electric meter is inside, they will not need to enter your home. Please ensure animals are inside and that anything blocking your meter is removed, such as lawn furniture or planters. Locked gates will also need to be unlocked for access. Interested in scheduling your install? Request an appointment here. 
We will knock on your door to let you know we are on-site. Our authorized installer, Utility Sales & Service, will arrive between 7 a.m. and 6 p.m., Monday - Saturday. Installers will drive vehicles and carry badges that identify them as an authorized contractor of Grand Valley Power.  
We will perform the installation. This process will cause a brief service interruption for approximately ~10 minutes. We will remove the old meter, install the new meter, restore service and verify the new meter is working properly.
We will leave a door hanger. The door hanger will let you know we've been on your property and successfully installed the new meter. If you receive a red door hanger please follow the directions for next steps.
Once installation is complete, you will see two meter readings on the next month billing. One from the last read before we installed the meter, and one from the new meter. This will be the only time you will see this occur. There will be no additional costs to the member to install the new system. Rates will not be affected by this project. 
What If I receive a red door hanger?
If for some reason we are unable to complete the installation of the new meter, we will leave a separate door hanger notifying you of our attempt, why we were unable to install and provide additional information on next steps. Please call our authorized installer, Utility Sales & Service at the number located on the door hanger.
Connecting To You - New Features Coming in 2019
Once we've completed your meter upgrade, after 24 hours, you'll be able to sign in to your online GVP SmartHub account to view your hourly energy usage, set up alerts and more! Please note, some features will not be immediately available until Spring 2019. We will update you once these new features are released.
Don't have an online account yet? Sign up today! SmartHub is a Web and mobile app that allows you to interact with us like never before! View your bill, report outages, go paperless and more.