Door Prize Winners!
Thank you to all our members who joined us and watched the premiere of our Virtual Annual Meeting! 
We had 155 members and guests join us for the event. Members who registered and watched our video by Monday, August 10, 2020 were entered into the drawing. 
Congratulations to: 
| | | |
| --- | --- | --- |
| 10 Community Solar panels for one year  | Shawn | Camp |
| $250 Bill credit | Julie | Skramstad |
| 20 lbs. of locally processed beef | Peggy | Wimmer |
| $100 bill credit | Jennifer | Oien |
| $100 bill credit | Sheila | Lewis |
| $100 bill credit | Julia | Marston |
| $100 bill credit | Eric and Monica | Bruton |
| $100 bill credit | Stan | Evenson |
| $50 VISA Gift cards | Kevin | Rubalcaba |
| $50 VISA Gift cards | Mike | Bricker |
| $50 VISA Gift cards | Forrest | Leasure |
| $50 VISA Gift cards | Darrel  | Sartin |
| Amazon Echo Dot | Arlene | Fix |
| Strayhorn Grill | Richard | Kreuger |
| Edgewater Brewery  | Rick | Rieger |
| Peche Restaurant | Eric | Sander-Cederlof |
| Powderhorn Resort | Patricia | Hadley |
| Randys Southside Diner | KaLean and Jesse | Price |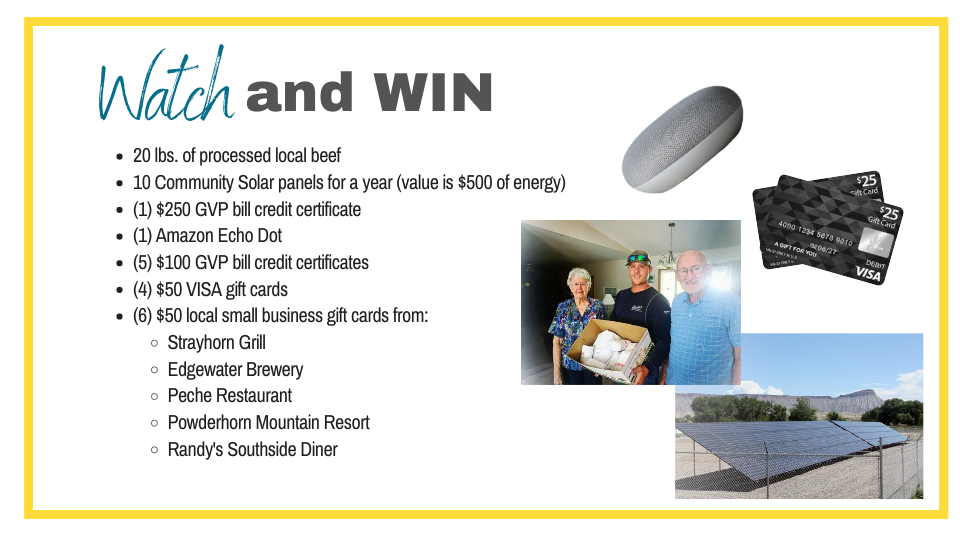 Something Sweet for You
Members who register and watch the Virtual Annual Meeting, will get a brief survey to complete by email. For your time and feedback, we'll email you a coupon for any kind of pie or variety of bakery items at one of these local bakeries below: 
One coupon per member household. Value is up to $15 for any pie or bakery good items. Please call ahead to reserve a pie or inquire about bakery items before you pickup. A coupon is required to be redeemed at time of pickup.
Please allow for one business day to process completed surveys and administer coupons. 
Surveys must be submitted no later than August 21, 2020 by midnight and all coupons expire on September 12, 2020. 
Please note, in order to be eligible to receive a sweet reward you must be a member of GVP, register through the Go To Webinar registration page and watch the annual meeting video. Even if you miss the event but had previously registered, a follow-up email will be sent with our video link and survey for you to participate. 
Did you miss the registration deadline? 
Don't worry! You can still view our virtual annual meeting on our YouTube page here: Grand Valley Power YouTube Channel
Please contact us at cwharton@gvp.org if you are interested in a sweet reward but did not register in time.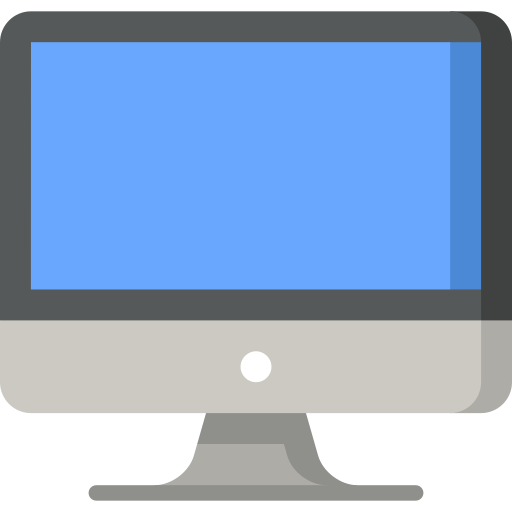 Register for the Virtual Annual Meeting
Members can register online or by phone through Thursday, August 6, 2020. Please call us if you are unable to attend online or do not have the ability to connect to the internet at (970) 242-0040.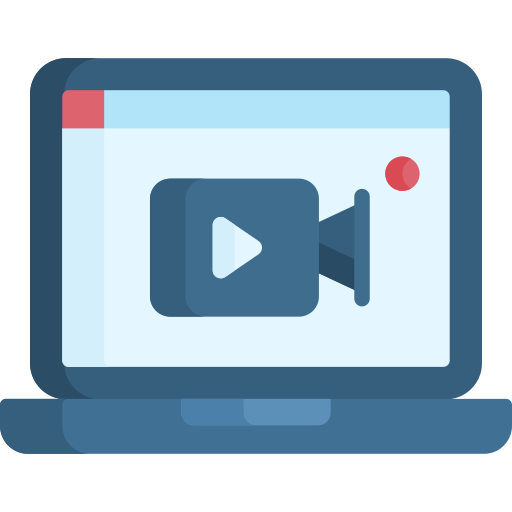 Watch and Win
Watch the premiere of our Virtual Annual Meeting - all from the comfort of your home! Members who watch the whole meeting will be entered into our door prizes drawings. We're giving away $1,250 worth of items, gift cards and bill credits!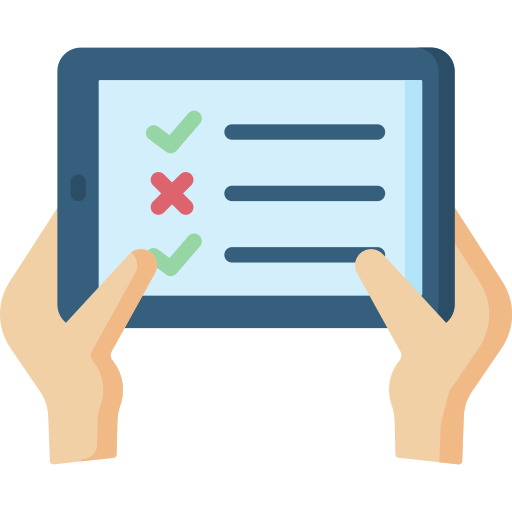 Complete the Survey
Members who registered with us and watched our video, will receive a post event survey. If you complete the survey, as a sweet reward to you, we'll send you a pie coupon! It's good for one pie at any of the four locations listed online and on the coupon! Life's sweet - and we want to reward you for the time you shared with us!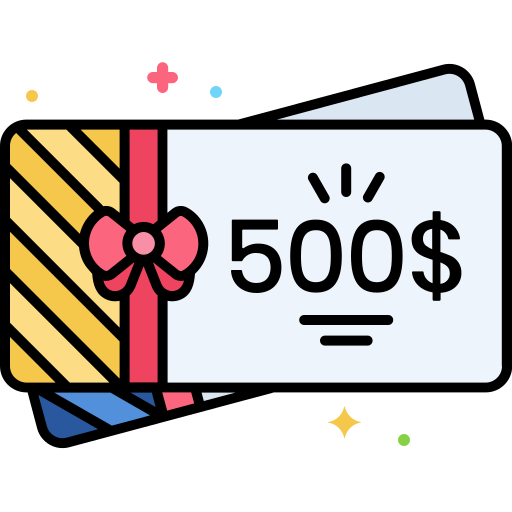 Door Prize Winners Announced
Door prize winners who registered by Thursday, August 6, 2020 and watched our full annual meeting video by Monday August 10, will be entered into the door prize drawings. We'll announce our winners online and through a future issue of the Colorado Country Life magazine!
Surveys Due
Don't forget to complete your survey! In order to get your pie coupon, please complete your answers and feedback by August 21.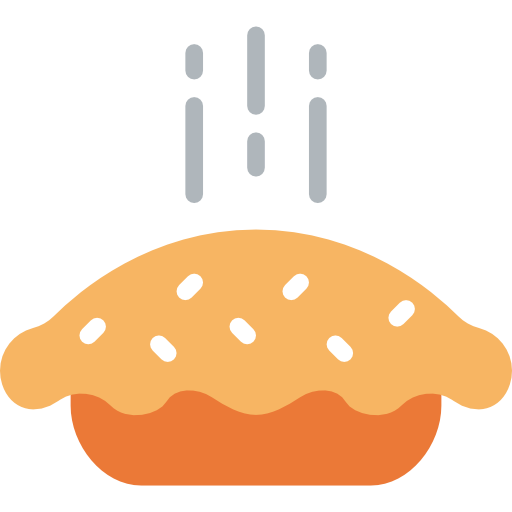 Pie and Sweets Coupon Expires
Don't forget to redeem those sweet reward coupons by September 12!